Production Portfolio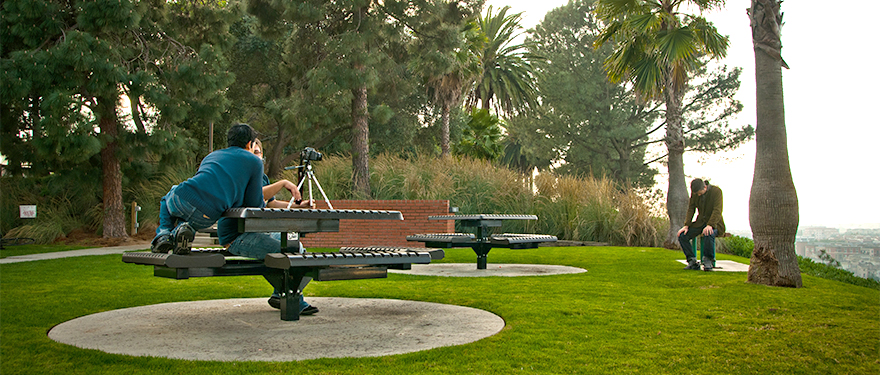 School of Film and Television - Production Department
Undergraduate Admission Portfolio Requirements
Please remember, submission of a portfolio is optional and is not required -- academic record and an inherent understanding of and passion for storytelling still stand as the primary factors in our admission decisions.
If you choose to submit a portfolio, please go to lmu.slideroom.com and create an account, if you have not already done so. Please have your Common Application ID # handy. All portfolio elements must be submitted through Slideroom. (Please note that you cannot upload any documents or creative work until you create your application for admission through the Common Application).
Your portfolio should include:
A one-page creative and professional resume. This resume should be in chronological order and submitted in PDF file. We are looking for the breadth of your experience. The presentation should be professional. Please upload your PDF resume at lmu.slideroom.com.
A creative visual submission. You may submit up to three of the following creative formats, but one is typical (and sufficient). This visual statement will reflect the creative elements and talents you would like to share with the Production department:
Film/Video/Performance Piece (no more than 3 minutes in length)
Photography (up to four samples)
Written Composition (no more than 500 words)
Animation sample or project (no more than 3 minutes in length)
To submit artwork, photographs, or a writing sample, upload a PDF or JPEG containing your work. For video, create an account on Vimeo or YouTube and upload the link to your film as one of your submissions. We discourage setting any password protection for project submissions. This may cause a delay in the review of the applicant's application. All submissions must be made through lmu.slideroom.com.
To join Vimeo:
Go to : www.vimeo.com
Input your name, email address, and password. Agree to the terms and conditions. Click Join.
Basic Vimeo is all that is required.
To create a channel: Go to the channels page located in the top middle of the home screen and click "Create a channel."
To upload a video: Click on the upload button in the main toolbar at the top right corner.
To join YouTube:
Go to: www.youtube.com
Click the "sign in" button located on the top left of the screen.
Click the "create an account" button on the top left of the screen.
Input your name, email address, username, and password.
Confirm from the email sent to your account.
To upload a video: Click the Upload button in the top left corner.