Meet the Admission Staff
High School Students
Transfer
International
Matthew X. Fissinger
Assistant Vice Provost for Undergraduate Admission
Contact Matthew X. Fissinger

Matt Fissinger has served as Director of Undergraduate Admission at Loyola Marymount University since 1990. Prior to coming to LMU, he worked for 14 years in various capacities on the Admission staff at his alma mater, Boston College.

His responsibilities include managing the recruitment of prospective students and evaluation and admission decisions for undergraduate applicants. Additionally, he is a member of LMU's Enrollment Management Leadership team, involved with the development and implementation of strategic financial aid packaging, new student Orientation, and in efforts to optimize retention. (Read More)
‌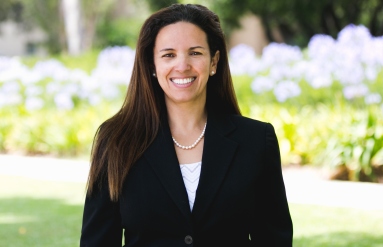 Radia Alouache
Senior Associate Director
Contact Radia Alouache

Radia Alouache brings to her role as Senior Associate Director a degree in Finance & International Business and a Master in Education with a focus in counseling. She combines this background with 25 years in admission experience. Radia oversees the recruitment and decision process for freshman applicants. She is a long-time member of NACAC and WACAC and actively involved in these two admission professional organizations. In her spare time she likes to read, travel, and try new restaurants.
‌
Viktor T. Kerney
Assistant Director
Contact Viktor Kerney

Viktor T. Kerney serves as an Assistant Director of Undergraduate Admission. He received his B.A. in Communications and M.S. in Organizational Communication from Murray State University at Murray, Kentucky. A unique part of his position is being the Co-Director of Orientation, collaborating with many faculty and staff to welcome and orient the freshman class to LMU. In his spare time, Viktor enjoys writing, advocating for social justice and pop culture.
Charles Mason
Assistant Director
Contact Charles Mason

Charles Mason serves as an Assistant Director of Undergraduate Admission. He received his B.A. of Ethnic Studies and Political Science from California State University, Los Angeles. Charles has shown demonstrated commitment to advocacy for social justice and the mentorship of young people throughout his career. He enjoys his work in the Office of Admission because it is the perfect blend of challenge, change, and helping others.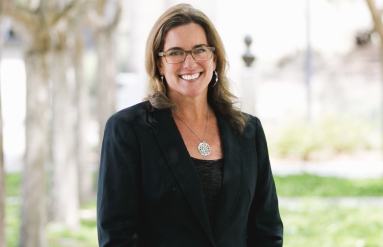 Christine Parra
Assistant Director
Contact Christine Parra
Although Chris now considers herself a LMU Lion after 13 years in Admission, she attended St. Mary's University in San Antonio, Texas where she obtained both a B.A. in English Communication Arts, as well as a M.A. in Community Counseling. Being an out-of-state college student from Omaha, Nebraska, Chris has had a special interest in both introducing and recruiting prospective students from the Midwest. In her free time she enjoys time with her children and supporting causes of those with special needs.

Natasha Bunin
Admission Counselor
Contact Natasha Bunin
Natasha Bunin received her B.A. in Liberal Studies with an Emphasis in Art at California Lutheran University, and is currently completing her M.A. in Guidance and Counseling at LMU (May 2016). As an Admission Counselor, Natasha serves Orange County, San Bernardino, Pasadena, Nevada, and Hawaii. She is the host of LMU's Asian American Pacific Islander student recruitment programs such as API Scholar's Day, API Overnight, and Japan Bowl. Originally from Honolulu, Hawai'i, Natasha has enjoyed making Southern California her home for the last eight years. In her free time she enjoys cooking with friends, running, and exploring the diverse and invigorating culture that is unique to Los Angeles.
‌

Johanna Czarnecki
Admission Counselor
Contact Johanna Czarnecki
Johanna Czarnecki serves as an Admission Counselor who recruits in California's Bay Area and Arizona. As a proud graduate of Loyola Marymount University with a Bachelor's in Studio Arts, she hopes to educate students and their families about LMU's Mission Statement, and what makes this university unique. Originally from Sacramento, she is glad to have found another home in the vibrant city of Los Angeles, as well as at LMU.

Alicia Paniagua
Admission Counselor
Contact Alicia Paniagua

Alicia Paniagua is an Admission Counselor that serves as LMU's Local Outreach Specialist. Her undergraduate studies include Spanish and Liberal Studies followed by earning a Master's in Secondary Education from LMU. Alicia travels locally, recruits, and provides admissions counseling to underrepresented students in the Southern California region. She conducts on- and off-campus information sessions both in English and Spanish, aids with workshops throughout the greater L.A. area, and is always happy to help and answer any questions.
Jessica Peña
Admission Counselor
Contact Jessica Peña

Jessica Peña counsels students and families and conducts application review and recruitment travel throughout Texas. She is the host of LMU's Latina/o recruitment programs, hosted for prospective freshman Latina/o students and their families. In college, Jessica studied Business Administration and is currently pursuing a Master's of Arts in Guidance and Counseling at LMU. On campus, she also serves as a First To Go mentor. In her free time, Jessica enjoys picnics and cooking for her friends and family.
Briana Seyarto
Senior Admission Counselor
Contact Briana Seyarto

Briana Seyarto earned her B.B.A. in Marketing at the University of San Diego and is currently pursuing her Master's degree in School Counseling at LMU. She recruits in the northeast region of the United States. In her role, she enjoys the opportunity to help clarify the college application process for students and families. Briana loves to travel, but considers herself very lucky to live in the sunny and vibrant city of Los Angeles. She can be found spending time enjoying the beautiful outdoors and trying out the many delicious cuisines that this city has to offer!
Michael Walden
Senior Admission Counselor
Contact Michael Walden

Michael Walden graduated from Colgate University in 2009 with a degree in English and is currently working towards an MBA at LMU with an emphasis in Entrepreneurship. He recruits in Colorado, New Mexico, and the Southeast in addition to coordinating Open House and Preview Day. Originally from Chicago, some of the things he appreciates most about Los Angeles are December, January, February, March, and half of April.
Transfer
Thomas A. Gutto
Director of Transfer Enrollment Services
Contact Thomas A. Gutto

Thomas (Tom) Gutto serves as Director of Transfer Enrollment Services at Loyola Marymount University. He is responsible for leading programs and initiatives within Enrollment Management, and collaborating across the institution, to create partnerships and systems that best support transfer students as both incoming and existing students.

Tom is proud to be a double alumnus of the University, earning his Bachelor of Business Administration in Finance and Master of Arts in Guidance and Counseling from LMU. (Read More)
Vanessa Miranda
Assistant Director
Contact Vanessa Miranda

Vanessa Miranda serves as Loyola Marymount University's transfer coordinator. She is dedicated to counseling students throughout the enrollment process and supporting Transfer Enrollment Services' mission of providing a clear path to transfer student success at LMU. Vanessa earned a Bachelor of Arts in Sociology and Anthropology in 2009 and a Master of Education in Higher Education Administration in 2011. She loves reading, hiking, and exploring Los Angeles.
International
Caroline Blasco
Admission Counselor
Contact Caroline Blasco

Caroline Blasco assists international students from all corners of the globe through the admissions process. Her recruiting territories this upcoming cycle include India, China, Taiwan, and Hong Kong. Caroline is a proud graduate of Loyola Marymount University, where she studied Political Science. In her free time, she loves to explore all the beauty that California has to offer.