Christian Gutierrez: Junior accounting major returns to Big Four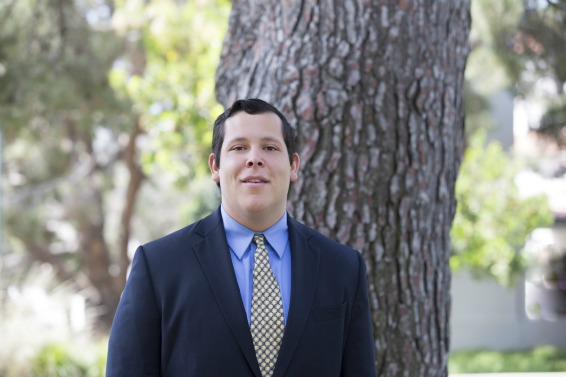 ‌
Junior Accounting and Finance double major Christian Gutierrez prepares to return to global professional services giant Deloitte for his second consecutive summer internship.
When the Sacramento native began with the firm's Discovery Program last year, as a sophomore, it was something of an inspired anomaly, for most of Deloitte's top intern spots are reserved for upperclassmen.
Christian called the learning curve at Deloitte "huge," and said that one particular advantage is being able to attend Deloitte University in Westlake, Texas, the firm's premiere training facility for up-and-coming professionals.
"It's definitely a grooming process," said Christian, who will be based in the firm's San Francisco office. "The idea is for you to start to become acclimated, understand the firm's terminology and system, so if you are hired you come into it ahead of the curve. This summer I'll be working primarily in audit, which is the path I hope to pursue after college."
Christian said he first came across the internship opportunity through LMU's Accounting Society, for many of the nation's top firms visit the group for recruitment purposes.
He said this is just one of the many examples of why he chose to study at LMU, not to mention its top-notch accounting program, which is ranked No. 26 nationally, according to U.S. News & World Report.
"I'm always eager to apply the great skills I have learned at LMU, put them into action at places like Deloitte and see the successful results," Christian said.
Additionally, Christian was recently accepted into the business school's Student Investment Fund, wherein 12 very special business students have the chance to invest in the stock market under the guidance of a professor.
It is these sort of hands-on learning experiences at LMU, Christian said, that help bridge the gap between student and real-world professional.
But Christian does more than crunch numbers; he is actively involved with a number of campus activities, including Phi Delta Theta fraternity, Latino Student Business Association, and Jesuit Honors Society Alpha Sigma Nu, just to name a few.
In particular, Christian said his involvement with his fraternity has helped him strengthen his leadership skills, taking on roles such as Scholarship Chair and Treasurer.
"I've learned so much from my fraternity and brothers," Christian said. "I don't think I would have grown as much as I have if I hadn't taken advantage of the opportunity."
Christian's key piece of advice for incoming Lions: take advantage of all the opportunities LMU has to offer.