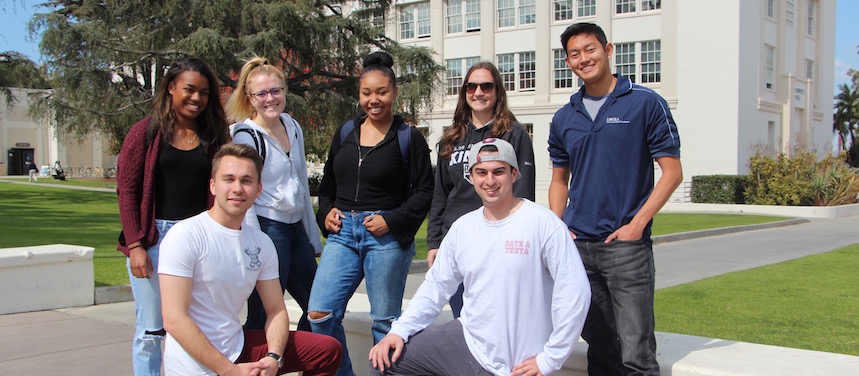 Black Community Asian American Pacific Islander Community Latina/o Community
Among LMU's greatest assets is the incredible range of ideas, perspectives, and voices in our student body. As an institution of higher learning with a global perspective, we realize that celebrating the variety of human experiences and fostering inclusion and acceptance enhance our mission of offering a world-class education.
But simply attracting a diverse student population is only the first step. We are also committed to actively supporting, respecting, and learning from the experiences and voices of our fellow students in order to foster a fully inclusive sense of community.
Our celebration of student voices extends beyond the ethnic and cultural experience, though. You will live and study with students from all across the nation and the world, from a variety of religious traditions, and with a vast range of academic interests, talents, and ambitions.
The result is a dynamic, perspective-shaping experience that truly complements your academic life and prepares you for our ever-changing global society.
Supporting this goal, LMU sponsors the Office of Ethnic and Intercultural Services (EIS), a student-centered department dedicated to building our intercultural community through diversity in classrooms, workplaces, and residential communities.