Los Angeles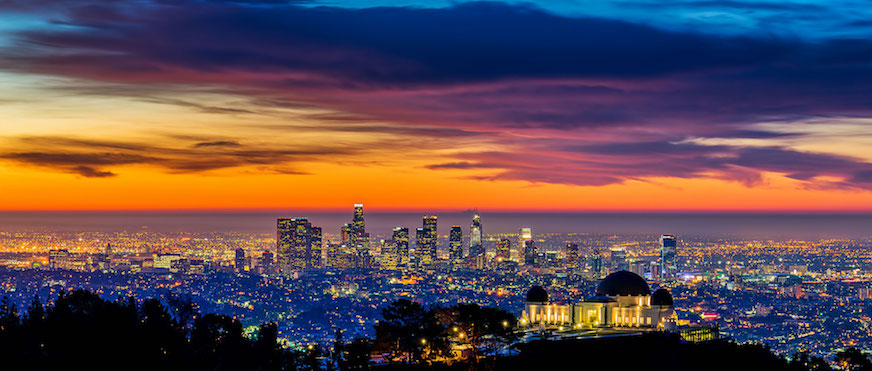 Loyola Marymount University is uniquely positioned in one of the most exciting, diverse, and vibrant cities in the nation. Where else can you surf at dawn, catch your favorite band at an afternoon street festival, and attend a Hollywood premiere? There is a reason Los Angeles is considered the nation's cultural capital, and it is an amazing environment for your college years.
The City of Los Angeles offers unrivaled natural beauty: the sparkling Pacific Ocean, the towering San Gabriel and Santa Monica mountain ranges and the rugged Mojave Desert. Whatever your taste for the outdoors you will find it in stunning Southern California. For those new to Los Angeles, Loyola Marymount University provides organized outings to help acquaint you with your new city.

Beyond its physical beauty and a myriad of entertainment options, Los Angeles is the most diverse city in the world. You will engage every type of person and confront extremes of class and culture. What better preparation for life in the 21st century?

At LMU we strive to make your college experience on- and off-campus enriching and unforgettable. Join us on the greatest adventure of all: Your life. Picture yourself here!
Some helpful links to help you make the most of your time in Los Angeles:
LA Visitors Bureau
Sports Teams
LA County Beaches
Snow Summit
LA County Museum of Art (LACMA)
City of Los Angeles Website
LA Airports
LA Chamber of Commerce