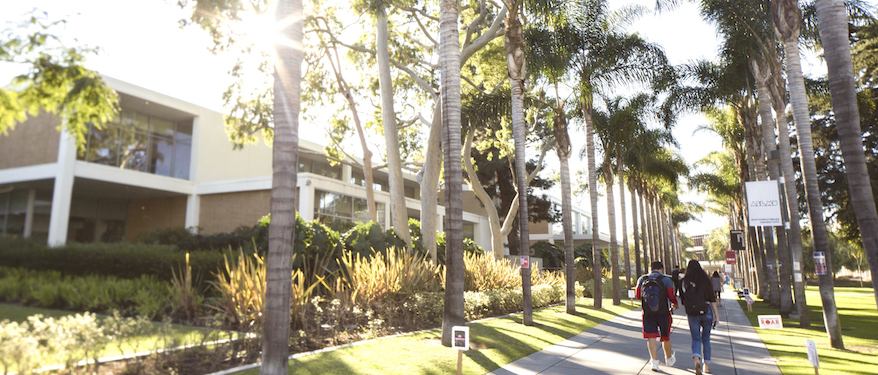 Spinning on the axis of a global imagination, Loyola Marymount offers nationally-ranked academic programs and an award-winning faculty set against a diverse campus backdrop – and all just minutes from the world-class city of Los Angeles.
As a Catholic university guided by the Jesuit tradition, we are committed to providing an education that integrates academics with real-world experience, preparing students to take their places in the world as ethical, compassionate leaders, and innovators.
An essential part of the LMU experience are connections -- those made with your fellow Lions, professors, and members of the surrounding L.A. community through service work and internships. And with over 200 clubs and organizations, not to mention an enterprising office of Career & Professional Development, getting involved, finding your passion, and your very own LMU network is a cinch.
Explore to discover, discover to connect, connect to innovate.