Thomas A. Gutto
Assistant Vice Provost, Undergraduate Admission
Contact Tom A. Gutto
In collaboration with the Vice Provost of Enrollment Management, the Assistant Vice Provost of Financial Aid, Marketing and Communications as well as constituents across LMU, Thomas (Tom) Gutto is responsible for strategy development and recruitment implementation for undergraduate admission. His primary goal is to support students and their families through the academic journey from aspiring prospects through to being admitted LMU Lions.
Tom is an active member in the following professional associations: The National Institute for the Study of Transfer Students (NISTS), The National Association for College Admission Counseling (NACAC), The Western Association for College Admission Counseling (WACAC), and the American Association of Collegiate Registrars and Admission Officers (AACRAO).He was honored with the Bonita C. Jacobs Transfer Champion Rising Star Award (2016) from the National Institute for the Study of Transfer Students for his exceptional advocacy and leadership in the development and implementation of transfer-focused activities in support of transfer student access to and success in higher education.
Tom earned his Bachelor of Business Administration and Master of Arts in Counseling from LMU.
‌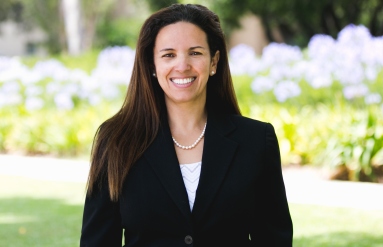 Radia Alouache
Senior Director, Undergraduate Admission
Contact Radia Alouache
Radia Alouache brings to her role as Senior Director a degree in Finance and International Business and a Master in Education with a focus in counseling. She combines this background with over 30 years of admission experience. Radia oversees the recruitment and decision process for freshman applicants. She is a long-time member of NACAC and WACAC and are actively involved in these two admission professional organizations. In her spare time she likes to read, travel, and try new restaurants.
Charles Mason
Assistant Director
Contact Charles Mason
Charles Mason serves as an Assistant Director of Undergraduate Admission. He received his B.A. of Ethnic Studies and Political Science from California State University, Los Angeles. Charles has shown demonstrated commitment to advocacy for social justice and the mentorship of young people throughout his career. He enjoys his work in the Office of Admission because it is the perfect blend of challenge, change, and helping others.
Territories: California (East Bay Area), Nevada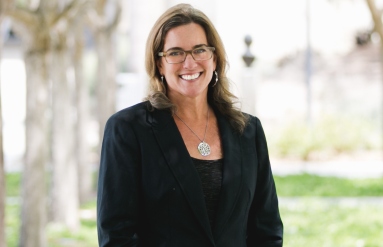 Christine Parra
Assistant Director
Contact Christine Parra
Although Chris now considers herself a LMU Lion after 17 years in Admission, she attended St. Mary's University in San Antonio, Texas where she obtained both a B.A. in English Communication Arts, as well as a M.A. in Community Counseling. Being an out-of-state college student from Omaha, Nebraska, Chris has had a special interest in both introducing and recruiting prospective students from the Midwest. In her free time she enjoys time with her children and supporting causes of those with special needs.
Territories: South Bay, Beach Cities, Illinois, Indiana, Iowa, Kansas, Kentucky, Michigan, Minnesota, Missouri, Nebraska, North Dakota, South Dakota, Ohio

Christopher Kwan
Assistant Director
Contact Christopher Kwan
Christopher earned his B.A. in US History with a focus in Native North American & Hawaiian political activism from Kenyon College. As the Campus Tour Program Manager, Christopher works to improve the campus visit experience for all. In addition, he recruits throughout the Pacific Northwest, the Rocky Mountains and Los Angeles. He is an actively involved member of NACAC, WACAC and CIVSA. He spends his spare time exploring all that Southern California has to offer with his wife and three dachshunds.
Territories: Pasadena, San Gabriel Valley, West San Fernando Valley, Santa Clarita, Alaska, Colorado, Idaho, Montana, Oregon, Washington, Wyoming, Utah, Hawaii

Jenelle Abbattista
Admission Counselor
Contact Jenelle Abbattista
Jenelle Abbattista received her B.S. in Marketing from Fairfield University. As a New Jersey native, she is excited to cover the Mid-Atlantic territory and introduce prospective students Loyola Marymount University. She came out to California for a year of service with the Jesuit Volunteer Corps and is excited to stay on the west coast at LMU as an Admission Counselor in order to recruit students and familiarize them to our Jesuit identity. In her free time, she enjoys running, reading, and exploring all that Los Angeles has to offer!
Territories: Malibu, Central CA, Ventura County, Delaware, Pennsylvania, New Jersey, New York

Joselyn Barrios-Villagran
Admission Counselor
Contact Joselyn Barrios-Villagran
Joselyn Barrios-Villagran is a proud alumna of Loyola Marymount University, earning a B.A. in English in 2016. She is currently pursuing her Master's in Higher Education Administration at LMU and will be graduating in May 2020, making her a double Lion! She is a first-generation college graduate and LA native who is excited to introduce prospective students to LMU. She loves LMU for its strong mission, commitment to diversity and tight-knit community. When she's not on campus, she enjoys being at the beach, practicing yoga and spending time with her friends and family, including her dog Rocco.
Territories: LA County, Oklahoma, Texas

Leticia Duenas
Admission Counselor
Contact Leticia Duenas
Leticia "Letty" Duenas is a proud double LMU alumna with undergraduate degrees in business management and Spanish. She completed her MA in Higher Education Administration from LMU's School of Education. She is passionate about Jesuit education and is responsible for recruiting students from New England and the Orange County. Letty is actively involved in the LMU Community as a member LMU Latino Ambassador Program and the School of Education Alumni Association Board. In her free time, she enjoys cooking, making ice cream, traveling, and spending time with family and friends.
Territories: Orange County, Connecticut, Maine, Massachusetts, New Hampshire, Rhode Island, Vermont

Evelyn Fajardo
Admission Counselor
Contact Evelyn Fajardo
Evelyn Fajardo is a proud alumna of Loyola Marymount University, earning a B.A. in both Psychology and Music in 2016. Hailing from a mid-sized Catholic high school in Berkeley, CA, she fell in love with LMU for its similarly strong sense of on-campus community and its commitment to off-campus service. As an Admission Counselor, Evelyn specializes in local outreach to the greater Los Angeles area. When she isn't eagerly recruiting new Lions, she enjoys spending time with her loved ones and singing along to anything from Beyoncé to Mozart.
Territories: LA County, Indio, San Francisco, Marin County

Brian Felix
Admission Counselor
Contact Brian Felix
Brian is a LMU graduate with his degree in Business Administration. He has a variety of experiences in the fields of fire administration, fitness, and business. He spent the two years in Japan with his family teaching English at public elementary schools. In his spare time he loves to be outside swimming, biking and running. Brian loves to read, listen to music and spend time with his family.
Territories: LA County, Alabama, Arkansas, Florida, Georgia, Louisiana, Maryland, Mississippi, North Carolina, South Carolina, Tennessee, Virgina, Washington D.C., West Virgina
‌
Charles Gaylord
Admission Counselor
Contact Charles Gaylord
Charles received his B.A. in Political Science and African American Studies from the University of California, Berkeley and his M.A. in African American Studies from UCLA. In addition to his recruiting responsibilities, Charles also serves as our liaison to Community Based Organizations (CBO's). As a lifelong Los Angeles resident, Charles is very passionate about making higher education accessible to first-generation college students. In his spare time he enjoys reading, attending live sporting events and exploring the outdoors with his young daughter.
Territories: Inland Empire, North L.A. County, Arizona, New Mexico
Transfer
Vanessa Miranda
Director of Transfer Admission and Enrollment Services
Contact Vanessa Miranda
As Loyola Marymount University's Director for Transfer and Admission Enrollment Services, Vanessa Miranda is responsible for collaborating across the institution to create partnerships, programs, and initiatives that best support prospective and current transfer students. She is a strong advocate for transfer students in all stages of their academic journey and ensures their success from the application process through enrollment.
Vanessa earned a Bachelor of Arts in Sociology and Anthropology in 2009 and a Master of Education in Higher Education in 2011. In her spare time, she enjoys spending time with her family, reading and trying out new recipes.
Ruben Nuñez
Assistant Director
Contact Ruben Nuñez
Ruben Nuñez serves as the Assistant Director for Transfer Admission and Enrollment Services. He earned a Bachelor of Arts in Psychology in 2014 and Master of Arts in Educational Leadership in 2016 both from San Diego State University. As a first-generation graduate, he is passionate about being an advocate for education and supporting students through the admission and enrollment process. In his spare time, he enjoys spending time with his family, taking walks with his dog Cooper, and trying out new vegan recipes/restaurants.
Chelsea Passamano
Senior Administrative Coordinator
Contact Chelsea Passamano
Chelsea Passamano serves as the Senior Administrative Coordinator for Transfer Admission and Enrollment Services. She received her Bachelor's in Business Administration and 200 hour Teacher Training Certificate within the Yoga and Healing Sciences Program at Loyola Marymount University. In her free time she enjoys teaching yoga at a farmer's market, spending time in nature and traveling.
International
Dan Marschner
Director of International Admission
Contact Dan Marschner
Dan Marschner has worked at LMU since 2016 and received his Ph. D. from the University of Cincinnati with a focus on the cultural acclimation process for international students to the U.S. As a student, Dan participated in classes in Australia, Italy, and Nicaragua, and lived in Chile for two and a half years where he worked as a Jesuit Volunteer after completing a bachelor's degree in Psychology at Xavier University. He also holds a Master's Degree in International Political Economy and Development from Fordham University. He enjoys meeting with students from around the world who want to learn more about LMU.
‌
Christie Culp
Assistant Director
Contact Christie Culp
Christie Culp earned her bachelor's degree in Intercultural Communication at Pepperdine University and studied abroad as an international student. She went on to complete a master's degree in Italian Literature at UCLA, where she discovered a love for working with students. Christie has enjoyed working with international students since 2012 and currently serves as the Assistant Director of International Admission and Outreach at Loyola Marymount. In her free time, she enjoys playing fetch with her Italian greyhound, learning languages and traveling to obscure locations.
Paul Kim
International Admission Counselor
Contact Paul Kim
Paul Kim serves as an International Admission Counselor at Loyola Marymount University. He earned his bachelor's degree from the University of Pennsylvania and worked abroad in education for three years in Shanghai. He completed his master's degree in education policy at Teachers College, Columbia University focusing on K-12 and higher education. Paul is now back in his hometown of Los Angeles and after working extensively with international students in China and New York, Paul continues to work with this vibrant community at LMU.
Veronica Marinez
International Admission Counselor
Contact Veronica Marinez
Veronica "Ronni" Mariñez serves as an International Admission Counselor at Loyola Marymount University. She received her B.A. in Communication Studies from California State University, Long Beach where she studied abroad as an international student. She completed her M.A. in Higher Education Administration from LMU's School of Education where she furthered her passion of working with international students. As an LMU alumna, she is excited to introduce prospective students to LMU. In her free time, she enjoys hanging out with her loved ones, exploring new places, and playing her ukulele.