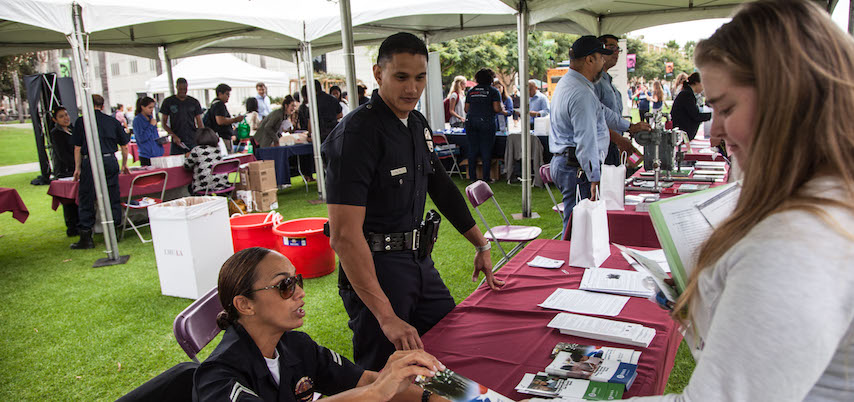 LMU is located in one of the country's largest and most exciting cities, but the campus itself is a unique urban oasis. Situated high on the bluff in a quiet residential neighborhood, LMU provides its students with an extremely welcoming and safe campus environment.
To ensure student safety at all times, LMU's Department of Public Safety offers:
Helpful safety seminars
Student Escort Service for students walking alone
Safe Ride Home Program for students living off-campus
The Public Safety department's Annual Security and Campus Fire Safety Report contains a comprehensive description of our community's standards of behavior, Public Safety's services, and our annual Disclosure of Crime Statistics. You are welcome to download the report or request a copy by mail.
Explore further: