Pathway to Excellence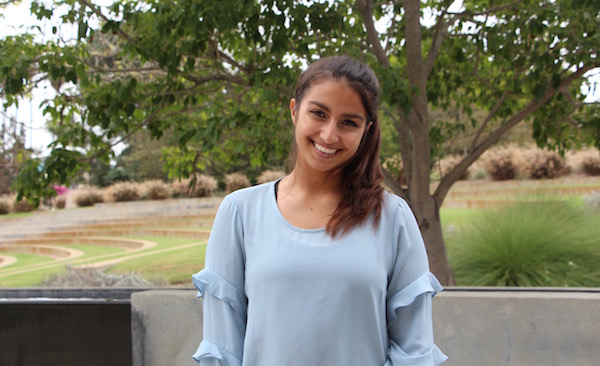 Anika Jess, a Transfer Lion alum, is bringing her post-grad career into full focus by obtaining a position as a Creative Assistant at Netflix. The California native's professional ascent follows on the heels of success as a TV Production Assistant for the streaming giant's animated show, "She-Ra," and for DreamWorks, Inc., where she was tasked with everything from running design/animatic meetings to assisting with script breakdowns.

"I fell in love with the idea of working in animation because the world is yours to create," Anika, who earned a baccalaureate degree in Film Production, said. "LMU definitely brought out the best in me, preparing me to apply skills learned in real-world settings."

In particular, internship opportunities -- of which Anika took full advantage, learning the ropes at Pixar Animation Studios, Village Roadshow Pictures and London Alley Entertainment, among others.

LMU students have over 1,500 internship opportunities at their disposal every semester, most notably via its nationally recognized LMU Career and Professional Development – a dedicated resource committed to coaching students through resume workshops, interviewing etiquette, high-profile networking events and more.

Transferring from Sonoma State University as a sophomore, Anika gravitated towards LMU for its Top 10 ranked LMU School of Film and Television and reputation for having experienced, industry-established faculty — not to mention an attentive class size average of just 19 students.

Among a number of memorable academic experiences, Anika says her most cherished was an intermediate screenwriting course she took with Professor David Clawson.

"It was just amazing to be in such a creative, collaborative environment," she said. "It really brought the most creativity out of you, and I think David Clawson is one of the best professors at LMU."

She says the course afforded her the time and support to pen a feature-length animated film called "Marco," which tells the tale of two unlikely friends, a polar bear and puffin, who try to save their home amidst global warming.

Additionally, Anika stayed busy with a campus job with Transfer Admission and Enrollment Services, as a member of Alpha Kappa Psi business fraternity, and as a Resident Advisor.

Looking to the future, Anika hopes to work her way up the industry ladder and become a creative producer in animation, but is content to just pay her dues in the meantime.

As for what advice Anika has for future Lions?

"Don't be afraid to fail – take chances and be as involved as you can," she said. "LMU has access to so many resources, especially within the industry, which will allow you to grow immensely. And things that you are extremely passionate about may lead you in another direction entirely – let them."

Curious to learn more about the transfer student paths toward successful outcomes? Read about the recent professional and academic accomplishments of Arturo Jacobo '20, Daryn Kuhlman '18, and Eric Barker '20, among others.