Crowning Success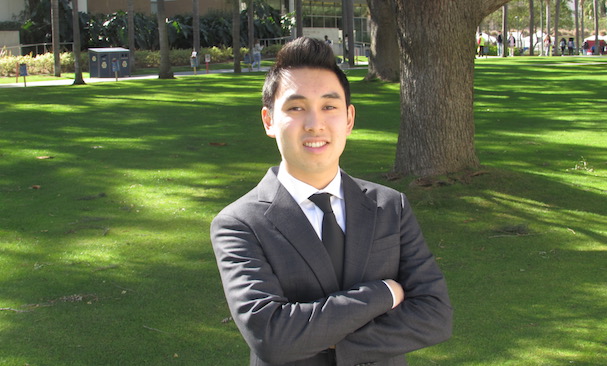 Senior Brenden Park is all smiles, and for good reason – the NorCal native was recently accepted into Creighton University's School of Dentistry, where he will pursue his doctorate in Dental Surgery. Majoring in Finance, Brenden plans to channel business savvy acquired through the LMU College of Business Administration into his own practice one day, tending to the root of health inequality one tooth at a time.

"I view dentistry as an art form of sorts – crafting a crown or implant, etc.," Brenden, who grew up surrounded by fluoride and floss thanks to the dental careers of his parents, said. "But more importantly, one's mouth and teeth can effect everything else going on in the body, including the way you breathe."

Pairing his business track with foundational courses in the sciences, Brenden gleaned much from both, including heightened skills of leadership and teamwork, and he anticipates that his finance courses will aid him when running his own dental practice.

Moreover, he said that LMU Career and Professional Development (CPD) benefited him greatly – in particular the time he spent laying the groundwork for his future with Assistant Director of Health Professions, Gregory James.

"CPD was an enormous help bridging the gap between my undergraduate career and admission to dental school," Brenden said, referencing everything from information on doctoral programs to interview prep.

Originally, Brenden said he was drawn to LMU on a whim, already having his sights set on another university, but then fate, or rather LMU's annual Preview Day for admitted students intervened.

"By the end of the day," he said, "I just knew in my gut that LMU was the place for me. I could actually visualize myself as an LMU student on campus and the possibilities for the future."

And so, he committed himself to the life of a Lion, three days before LMU's final deadline.

"I never could have imagined all the opportunities an LMU education would afford me," Brenden said. "Not only has the experience allowed me to forge lifelong friendships, but it has taught me a great deal about myself as an individual and what I want from life. I know I made the right decision."

In addition to his rigorous coursework, Brenden is a Tomodachi Inouye Scholar, venturing to Japan during his sophomore year to take part in a ten-day, cross-cultural leadership program, and is a Student Manager for LMU Student Employment Services.

As for what advice Brenden has for future Lions?

"Take advantage of every opportunity LMU offers you (within reason)," he said. "You never know where that new path or adventure may lead. Sometimes that's how you grow as an individual."

To have your preview day epiphany moment, join us for LMU's first-ever Virtual Preview Day on Sunday, April 19, 2020 for the chance to experience campus and connect with faculty, staff, and fellow admitted students. RSVP here.