Fix on Success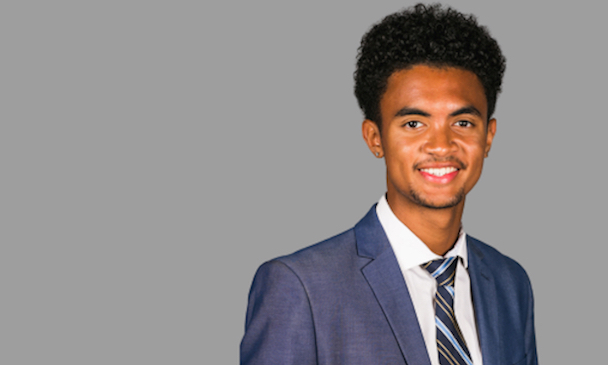 Post-grad gears grinding, Class of 2020's Christian Tiong-Smith is headed to the University of Notre Dame this summer to begin his doctoral studies in Engineering, Science and Technology Entrepreneurship (ESTEEM). The New York native is eager to apply the expert skills he acquired through a range of experiential learning opportunities on and off LMU's bluff to entrepreneurial pursuits that strive to benefit underrepresented populations around the globe.
"My education at LMU taught me how to fix things that matter," Christian, who earned a baccalaureate degree in Mechanical Engineering from the top-ranked LMU Frank R. Seaver College of Science and Engineering, said. "I hope to bridge the gap between the engineering and business worlds, while working to increase the presence of underrepresented minorities in the STEM fields."
Christian says that his passionate aim to diversify thinking in STEM grew out of the many hands-on learning experiences afforded him while at LMU, most notably the chance to explore the issue further through opportunities for undergraduate research alongside LMU Professor of Mechanical Engineering, Natalie Schaal.
In this role, Christian collaborated with LMU psychology faculty to study the implications of STEM persistence in ethnic minorities, more specifically women, by configuring surveys, managing focus groups, and organizing data sets. He then used his findings to help develop communication mediums for targeted students in order create effective countermeasures via peer-mentoring programs.
Additionally, he built upon his academic experience with a product management internship at Mattel, Inc., working on the tech, design, and marketing aspects for Hot Wheels. He credits his collaboration with LMU Career and Professional Development for not only connecting him to the rewarding pre-professional experience but equipping him with the tools and business savvy to succeed.
Outside of the classroom, Christian was a barista at the LMU Lion's Den – campus' student-run coffee shop and was active in several student clubs and organizations, including Beta Theta Pi fraternity, the Black Student Union, and the American Society of Mechanical Engineers, among others.
As for what advice he has for incoming LMU Lions?
"Make an active effort to put yourself out there," Christian said. "The relationships you form with your peers, advisors, and professors will help to inspire and shape your career goals and overall personal growth."