The Write Stuff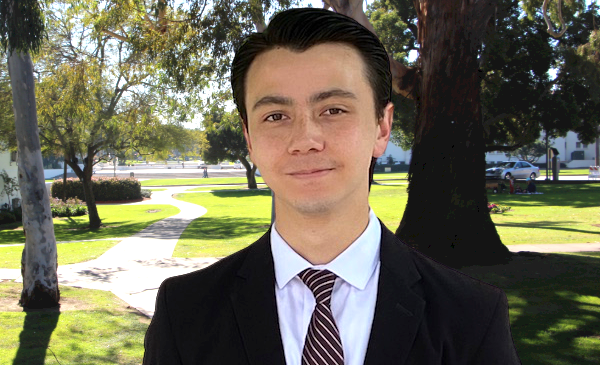 "Great stories happen to those who tell them," a wise person once said. If that be the case, recent grad Ethan Lapitan's next act should be a real page-turner. Named LMU's 2020 Program Scholar for Screenwriting, Ethan is set to channel his storytelling savvy and film background into a media producer role for the development office at a Chicago area high school, where he will be tasked with creating compelling web content, podcasts, videos, and more.
"LMU definitely gave me the skill of adaptability," Ethan said, adding that he plans to continue honing his screenwriting craft on the side. "I love screenwriting because it gives me the ability to move people through the art of storytelling. I've always liked how a good story can have the power to comfort people or change their minds."
Previously, Ethan leveraged his powers of the pen and creativity during a summer marketing internship at a Chicago law firm, Seyfarth Shaw LLP, where he wrote and edited attorney biographies for the firm's brand update.
Originally drawn to LMU for its Jesuit identity and top-ranked LMU School of Film and Television, Ethan says he went through the typical period of adjustment all new students experience, but that LMU's welcoming community was quick to make any lingering bouts of homesickness disappear.
"I was fortunate to meet a wonderful group of new friends and professors who not only taught me a great deal but gave me confidence in my abilities," he said.
In addition to his major concentration, Ethan also minored in political science. He was also actively involved in El Espejo, an LMU mentoring program which connects students with high-risk inner-city youth in pursuit of cross-cultural connection, friendship, and to promote a better understanding of the possibilities for personal and intellectual growth that exist within us all.
As for what advice he has for incoming LMU Lions?
"The transition can be difficult, especially if you don't come from California," Ethan said, "but it's important to take comfort in good friends and professors. Find people who want the best for you and hold onto them."