Ishaan Khanna: Recent grad AIMS high at Live Nation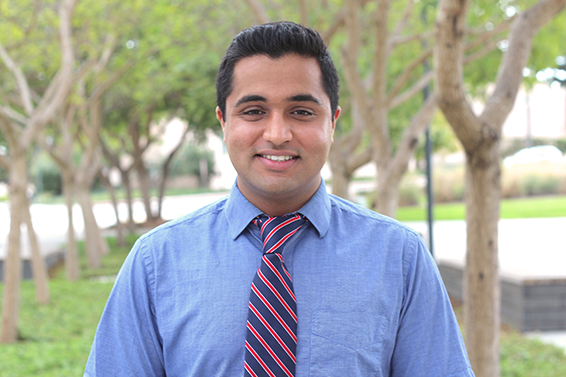 Recent Applied Information Management Systems grad Ishaan Khanna is settling into his new role in product management with events company Live Nation, developing features and insuring smooth functionality on their Ticketmaster website.

A native of New Delhi, India, Ishaan says he is thriving in his new position and hopes to grow with the company. "If all goes as planned I hope to be promoted to head product manager within the next 5 years," Ishaan said.

Moreover, Ishaan and a fellow LMU alum are in the midst of getting their own mobile app software company off the ground.

"We developed a peer-tutoring application called Groupt that allows college students to find peer tutors at their university that have taken the same courses or had the same professors as them," Ishaan said.

The app's premise intrigued a flagship southern university and Ishaan and his business partner have since transformed the original application to a Software as Service for the school to monitor and analyze peer-tutoring sessions at its campus center. The two parties are currently in the final stages of contract negotiations.

Ishaan admits journeying halfway around the world to attend university can be a daunting prospect, but that LMU helped make his transition practically seamless.

"LMU helped me get out of my shell and experience life in America in a far more interesting way than I would have at a different university," Ishaan said.

He attributes much of his smooth transition to his embrace of LMU's commitment to service and its diverse range of student clubs and organizations available to students.

"I started getting involved with service work, joined a fraternity (Alpha Delta Gamma) and it really helped me build a strong network of people and feel at home," Ishaan said.

Additionally, Ishaan says he believes his studies at LMU have laid the groundwork for a bright future.

"In my capstone class my group and I built a fully functioning server," Ishaan said, "a development portal that would allow developers to communicate with product managers and app owners. It was completely inspiring and fulfilling to have the chance to build something unique and different."

As for what advice Ishaan has for prospective Lions?

"Throw yourself into things you are unfamiliar with and scared of," Ishaan said. "I was lucky to be surrounded by people who were not only supportive but collaborators."