A Bright Future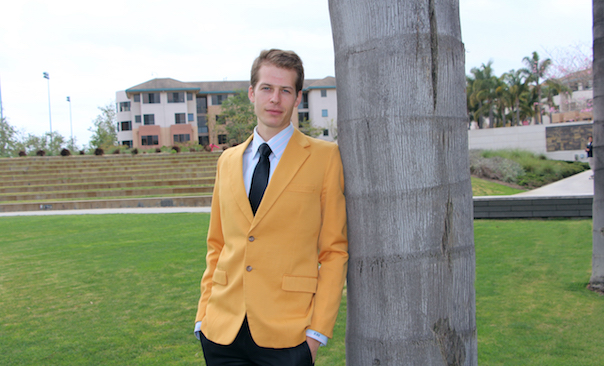 Class of 2018 Electrical Engineering graduate Stephen Board's path from the bluff is already bright with possibility as he heads into an engineering position at a parts manufacturing company in Glendale, Calif. Hailing from Moundsville, West Virginia, Stephen interned with the company during his senior year at LMU, the result of a chance networking opportunity with a fellow Lion that proved prosperous.


"I found my time at LMU to be totally transformative," Stephen said. "Besides the knowledge I gained, I think I've become a better version of myself and feel properly equipped to succeed in my field."


Following a stint in the military, Stephen was eager to pursue his education at an institution valuing environmental preservation and found LMU's top ranked College of Science and Engineering to be right up his alley with its focus on undergraduate research and average class sizes of just 20.


"I've always loved how mysterious electrical engineering can be," Stephen said, whose passion for tinkering with electronics began at an early age. "There's always new trends in technology to be discovered and the way in which everything in our world is becoming more and more dependent on electro-mechanical systems is very exciting, not to mention the job security it affords those in my field."


Named the 2018 Program Scholar of the Year for Electrical Engineering, Stephen says LMU is a place filled with opportunities, but that one must make an effort to pursue them.


"LMU definitely provided me with a great deal of support, but I also had to work very hard – nothing worthwhile is ever just handed to you," Stephen said. "Likewise, I found so many opportunities to give to those around me, and that was one of the most rewarding parts – helping myself so I can help others."


Outside of the classroom Stephen was involved in a number of campus pursuits, including LMU's chapter of the Institute of Electrical and Electronic Engineers, Tau Beta Pi Engineering Society, Fossil Free LMU, the Jesuit Honors Society – Alpha Sigma Nu – and as president of the Radio Control Club, He was also a volunteer at the Boys & Girls Club in Mar Vista.


Looking to the future, Stephen says he would like to one-day work exclusively in electronics, exploring areas such as electromagnetics, radio frequency and high speed data applications.
As for what advice he has for future Lions?


"Seek out everything LMU has to offer and really take advantage of it," Stephen said. "Spend your first two weeks purposefully introducing yourself to everyone you can – those seeds you plant will come to fruition later."