Success At Play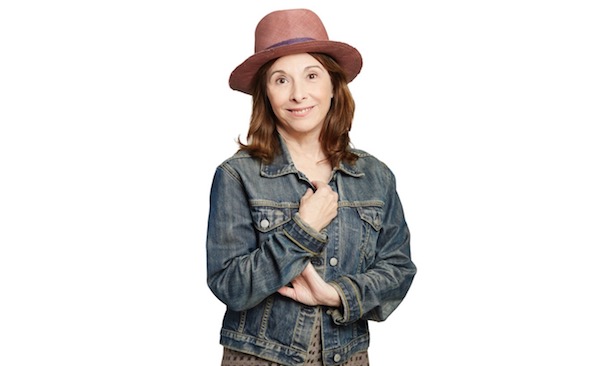 A little bit of courage — it's an expression Beth Henley, President's Professor of Theatre Arts, uses quite often, whether she's describing the chops needed to pursue a writing career or in her advice to students about to set out on their college journey. Originally from Jackson, Mississippi, Henley's courage, not to mention considerable talent, launched her prolific career writing for the stage and screen. Now, as an LMU professor, she's using it to help students develop their craft and find the courage to soar.
Henley, who was awarded the Pulitzer Prize in Drama in 1981 for her play "Crimes of the Heart," says that she fell under the theatre's spell as a young girl watching her mother perform in productions at their community playhouse.
"My mother loved plays," Henley said, smiling. "And I loved being in that darkened theatre watching the actors, surrounded by an artistic community. It was a place that welcomed new ideas, wonderful language, magic, and mystery."
She recalls stoking her imagination further by reading the works of Tennessee Williams, Edward Albee, and Samuel Beckett, becoming taken with Williams' "A Streetcar Named Desire" for its clash of violence and beauty and evocative language. Not long after, Henley was writing plays of her own while attending Southern Methodist University and pursuing a degree in Fine Arts.
Arriving on the bluff in 2005, Henley says she was drawn to LMU's smaller size, social justice work and exceptional Theatre Arts program, which currently ranks No. 2 among the "Best Drama and Theatre Arts Colleges" in the nation, according to College Factual, 2020.
"LMU students are very creative, committed, and courageous," Henley, whose courses include Playwriting and The Creative Process, said. She describes her approach as an 'associative creative way' of teaching, experimental at times, with a great deal of student interplay and collaboration.
"When people hear the word 'experimental,' they tend to think failure," Henley said. "But failure is not always a bad thing. We learn much more from failure than we do from success; it's all about taking chances to reach some higher understanding."
She says that a highlight of her teaching career has been to see students bring her work to life on LMU's Strub Theatre stage with performances of "Crimes of the Heart" and "Laugh" in 2013 and 2018, respectively.
"I've been extremely pleased with how students have interpreted and performed my work," Henley said, pointing to her recurring themes of loneliness and desire for family and connection. "They were well-suited for the roles and very committed."
Reflecting on her storied career, Henley says she feels proud that she is still writing plays. The most difficult part of the writing process has always been the same… the beginning, the dreaded blank page.
As for what advice she has for aspiring writers?
"Don't leave a play half-written," Henley said. "Finish it. You will learn so much, even from a bad draft. Soldier through till the end."
In addition to a Pulitzer, Henley has earned a New York Drama Critics' Circle award and a Tony nomination. In 1986, "Crimes of the Heart" was adapted for the big screen starring Diane Keaton, Jessica Lange, and Sissy Spacek. Henley also nabbed an Oscar nomination the following year for "Best Adapted Screenplay."