Moving the Needle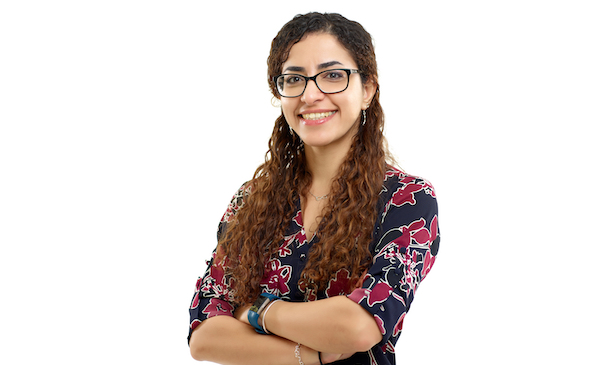 Dr. Mahsa Ebrahim, Assistant Professor of Mechanical Engineering, trains her students to be creative and reliable designers through collaborative classroom learning and opportunities for undergraduate research.
Ebrahim, who joined the top-ranked LMU Frank R. Seaver College of Science and Engineering in 2018, teaches undergraduate courses in Thermal-Fluid Science, among others, and performs experimental and numerical research in electronic cooling, spray cooling, droplet impingement, multi-phase flows, interfacial flows, and phase interactions.
"LMU students are wonderful," Ebrahim said. "I enjoy working with them, especially in the lab space, where I find them to be passionate, intellectually curious, and eager to find solutions to complex problems."
Ebrahim leads the MultiPhase Thermal Fluid Science Laboratory. Along with the help of five undergraduate research assistants, she is currently working on designing an effective cooling system for a brachytherapy needle prototype that is actuated with three spare memory alloy wires (SMA).
"The SMA wires respond to the temperature gradient and contract when their temperature increases," Ebrahim said. "We are designing a thermal control system for these needles to keep the body of the needle at a constant temperature, heat and cool the SMA wires to desired temperatures to steer and deflect the needle around a person's tissues and organs during surgery."
Ebrahim says that the heating process can be done utilizing joule heating, also known as resistive heating. However, the temperature of the body of the needle cannot exceed a particular allowable value. The wires must be cooled down to a specific temperature to straighten back the needle.
Outside of the classroom and lab, Ebrahim is also the advisor for the Loyola Marymount Aerospace Research Society (LoyolaMARS), which provides a safe and engaging experience for undergraduate students to apply their engineering skills towards the development of rockets and rocket propulsion technology. Moreover, the LoyolaMARS team emphasizes professional development, preparing students to pursue successful careers in the aerospace industry.
"LoyolaMARS is a perfect example of just one of the many opportunities LMU provides its students to apply the fundamental knowledge they are learning in the classroom to something real and practical," Ebrahim said.
Recently, Ebrahim led an Experience LMU Seminar Series session entitled "Loyola MARS: Rocket Design," which introduced prospective students to the basic fundamental theories behind rocket design as well as detailed the diverse range of student clubs and organizations available to undergraduate students on LMU's campus. To check out a recording of this Experience LMU session, click HERE.
As for what advice Ebrahim has for incoming LMU Lions?
"Take advantage of LMU's small class sizes, talk to upperclassmen, and make an effort to connect with your professors," she said. "And once you get settled, find a research opportunity suited to your unique passions and get involved."
Dr. Ebrahim received her B.S. and M.S. in Mechanical Engineering from the K.N.Toosi University of Technology in 2009. She earned her Ph.D. in Mechanical Engineering from Villanova University in 2017.