Music to Our Ears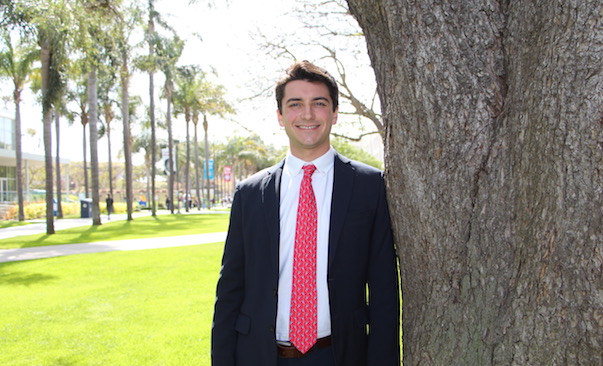 LMU Clinical Professor of Music and Artist in Residence Wojciech Kocyan has wowed audiences around the world with his piano artistry, but his chosen home for the past two decades has been a classroom on the bluff. Hailing from Katowice, Poland, Kocyan strives to help young musicians master their crafts, while preparing them for careers in the competitive world of music.


"To be a great musician, one must have natural gifts, but more importantly an incredible desire to hone your talent," Kocyan said. "One must fight to have a career that is incredibly demanding and for that, one must give up a lot."


Receiving his Doctorate of Musical Arts from the University of Southern California, Kocyan recalls practicing at the piano for upwards of 12 hours a day in his youth, but says that LMU's music program aims to attract students who are seeking a broader musical education than one that just opens the doors to playing in Carnegie Hall.


"Nothing gives me a bigger thrill than music – it is what I want to share with others and I hope to ignite a similar passion for the art in my students," Kocyan said, citing his favorite piece as Mozart's "Requiem."


Recently, Gramophone magazine, widely considered the world's most prestigious classical music journal, selected Kocyan's recording of Prokofiev, Scriabin and Rachmaninoff as one of the 50 best classical recordings ever made, alongside such legends as Leonard Bernstein, Dietrich Fisher-Dieskau and Arthur Rubinstein, among others.


"I'm proudest when I play a piece of music and it touches people," Kocyan said.


In addition to a series of piano courses, Kocyan also teaches a course called "Aural Skills" and a "Studio Class" for music majors and minors, and helps oversee the Sinatra Opera Workshop.


"LMU students are incredibly bright, kind and oriented toward helping others," Kocyan said, describing his teaching style as tough, but fair.


Beyond the bluff, Kocyan has been invited to teach master classes in France, Hungary, Austria, Poland and Mexico, including such prestigious institutions as the Colburn School. He is also the Artistic Director of the Paderewski Music Society and the American Paderewski Piano Competition in Los Angeles.


Additionally, Kocyan is the laureate of several international piano competitions, including F. Bussoni and Viotti, as well as the winner of Xi International Chopin Competition and the First Prize winner of Paderewski Piano Competition.


As for what advice Kocyan has for future Lions?


"Be open to everything that comes your way and find out everything you can participate in," Kocyan said.


Check out Kocyan's artistry on the piano by visiting: http://www.wkocyan.com