Truth Seeker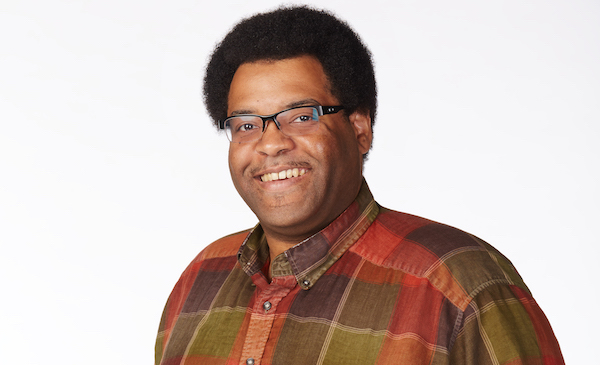 LMU Professor and Graduate Director of Philosophy Brad Elliott Stone does not just lecture, he guides students on a quest for truth while unraveling humanity's greatest quandaries. Heralded as one of the top professors in the nation by The Princeton Review, Stone has been spreading wisdom on the bluff for the past seventeen years and is just getting started.

A native of Columbia, Kentucky, Stone received his Ph.D. from the University of Memphis and specializes in continental philosophy, a narrow field based on the works of French and German philosophers rarely taught at American universities, with the exception of LMU and a few others.

"I was really drawn to LMU because I was so impressed with the students and level of diversity on our campus," Stone said. "Not to mention that we are one of the few institutions that offers a Master's degree program in Continental Philosophy."

When it comes to his teaching style, Stone aims to be a conversationalist, hoping to highlight a subject's seriousness while not taking himself too seriously. He cites the works of Michel Foucault, Martin Heidegger and Xavier Zubiri as his greatest philosophical influences and the focus of much of his independent research work.

"LMU students are very earnest," Stone said. "Whatever standard you place on them they will meet, and I very much enjoy seeing the plurality of points of view they deliver."

With a slate of undergraduate courses that includes "Philosophical Inquiry," "Ethics," and "Symbolic Logic," Stone says his goal is to have students walk out of his classes with the heightened ability to recognize the beauty, dignity and value of human beings, in order to enrich their work and the world around them.
"I teach to the least common multiple, not the greatest common denominator," Stone said. "I want my courses to be challenging for my best student."

Additionally, Stone is an active presence on campus, championing Undergraduate Research Initiatives for First Generation and minority students as well as helping to create bridge programs for community college students trying to enter four year universities.

As for what he thinks is the biggest philosophical quandary facing society today?
"How to stay on a question and seek the truth in it," Stone said. "Most people want to find what they agree with instead of the truth."

That being said, Stone has a bit of advice for future LMU Lions about to embark on their collegiate journeys:

"Learn everything," Stone said. "You will never be harmed by reading another book or considering another point of view."