Boldly global, boldly imaginative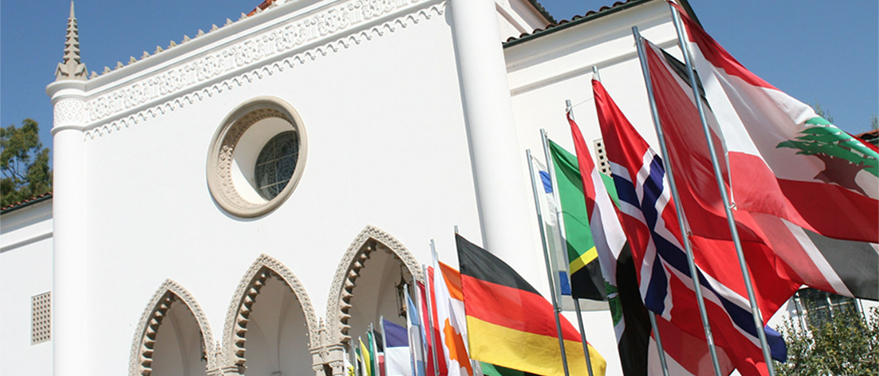 The LMU community is a microcosm of the world: a place where students of different talents, nationalities, ethnicities, religious beliefs, and socioeconomic backgrounds live, study, and work together.
Under the direction of university President Timothy Law Snyder, LMU is preparing students to take their place in our rapidly changing interconnected world by cultivating a "globally imaginative" campus through a set of key initiatives:
Creative. Global. Interdisciplinary. Philanthropic.
Take maximum advantage of the global opportunities and partnerships that exist in Los Angeles.
Expand study abroad programs, as well as increase LMU's footprint in Latin American and Asian countries.
Strengthen our outreach and partnership with neighboring communities.
Expand our interdisciplinary work such as has been successfully done with our Academy of Catholic Thought and M-School.
Imagine an LMU where all alums are engaged fiscally with the university, donating annually.